We've perfected the selling process.
Thinking of selling? Whether you are ready to upgrade, downsize, or offload an investment, your Benomar Properties consultants have a strategy that will work for you and your property.
We'll keep it simple: We've successfully sold our listings in both seller AND buyer markets through the years, and we know how to attract buyers.
You can put your trust in us to deliver a winning listing strategy based on your timeline and goals. Let's start with a free market analysis of your home:
• Pre-Listing Consultations
• Comparative Market Analyses
• Coming Soon Networking
• Contract and Disclosure Review
• HD Listing Photography
• Drone Aerial Photography and Maps
• 3D Matterport Virtual Tours
• Zillow 3D Homes Virtual Tours
• Hosting Open Houses
• Contract Negotiations
• Social Media Advertising
• Reverse Prospecting of Other Agents' Buyers
• Tenant Relations
• Email Marketing
• General Contractor Connections
• Staging Connections
• Communication and Follow-Up
• Fighting for YOUR GOALS!
… and more. Set up a free call for further details about any area.
What are the first steps?
1) We get to know YOU. What is your WHY for needing to sell? We'll have a call or meeting to make sure we know your story and you know ours.

2) What have you changed or updated since buying the property? Before we can visit your home to finalize a listing price, we need to know how it compares to recent sales. We'll then prepare a Comparative Market Analysis to present you with the best pricing strategy.

3) What is your timeline? Do you need to close ASAP, or do you have time to move out, clean up, and/or touch up the property? We can adjust our strategy as needed for your chapter of life.

4) What is your budget for improvements? A clean, touched-up home can sell for thousands more than the cost of the projects needed to attain that image. We'll make recommendations for improvements based on what is reasonable for your goals and finances, then connect you to the right contractors if needed.

4) We make it official: We are proud to represent our sellers' confidentiality, which is why we sign a Listing Agreement in every transaction. This is cancellable should you need to withdraw the property before we go under contract, but we have never had a withdrawn listing and are proud of that fact.

5) We get to work on marketing: With pricing, timing and projects finalized, we will shoot our top-of-the-line marketing package. This is included at no extra cost to our commission paid at closing. HD photos, drone, 3D Tours, social media advertising and more can be reviewed in our Marketing Samples that we share with each consultation.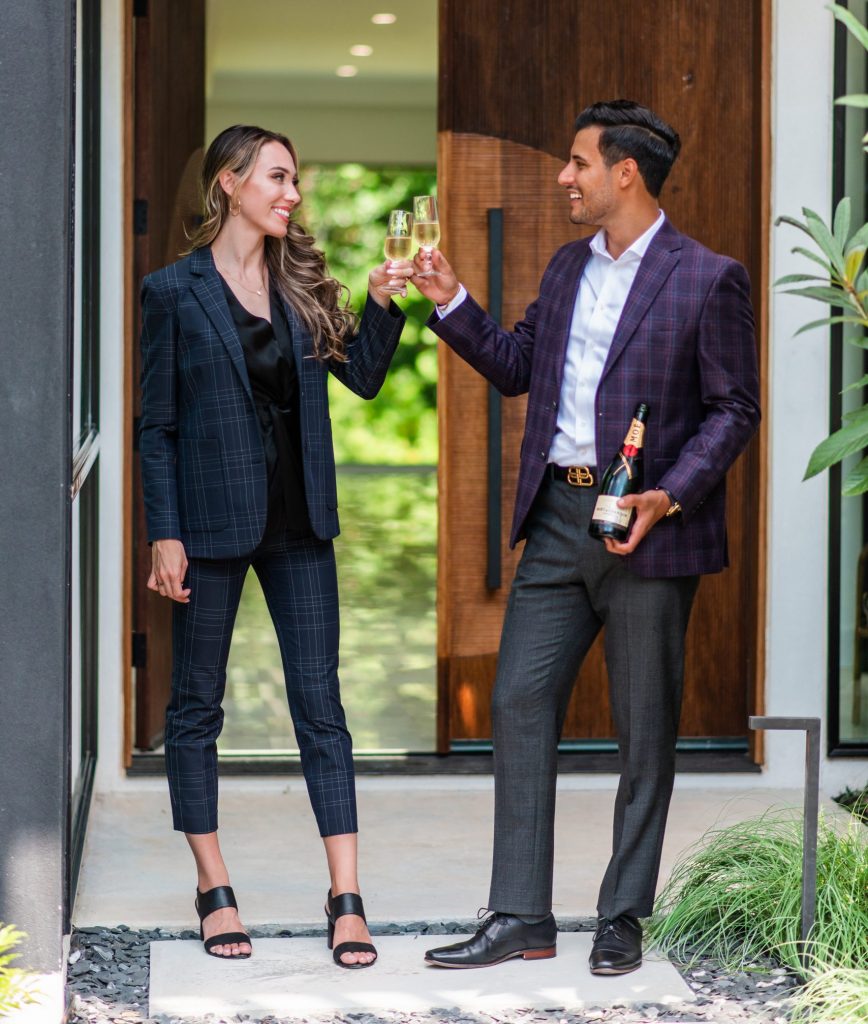 We work hard to deliver the perfect listing and get you to celebrating your closing.

Ready to learn more?
We strive for 5-star reviews: